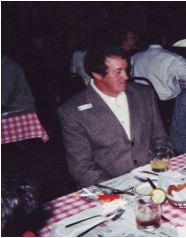 Tom has been in agriculture for most of his life.  He was raised on a farm in Bedford, Michigan where he learned the basics of crop management.  He began raising livestock in his twenties and has continued to present.  Hoka Hey has also been home to steers and several goats.  The goats provide challenges for the little wranglers and have helped raise orphans.
Tom is the major caretaker of all horses on Hoka Hey Farm, Michigan.  He visibly inspects each horse each day while feeding, watering and cleaning, Tom administers all vaccines and wormers and other medical treatment as necessary.   Tom has handled horses for over 30 years.
Before retiring from industry – Tom was a carpenter (nickname Killer) and brings his many skills (and some of his attitude) to the maintenance of the farm.  It is more than a full time job and he needs to cloned (instead of the horses) in order to keep up.  Tom farms around 50 acres per year, which provides a good share of the hay necessary for the northern operation.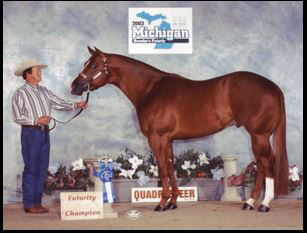 Tom has shown in Halter and Western Pleasure – Amateur Status (Bruiser Tom picture)and is or has been a member of AQHA, MQHA, GLQHA, NBHA, NSBA and other horse related organizations.  Tom is also recognized as a Professional Breeder with AQHA 4a Horse referral Program and has received recognition for 10 years continuous breeding.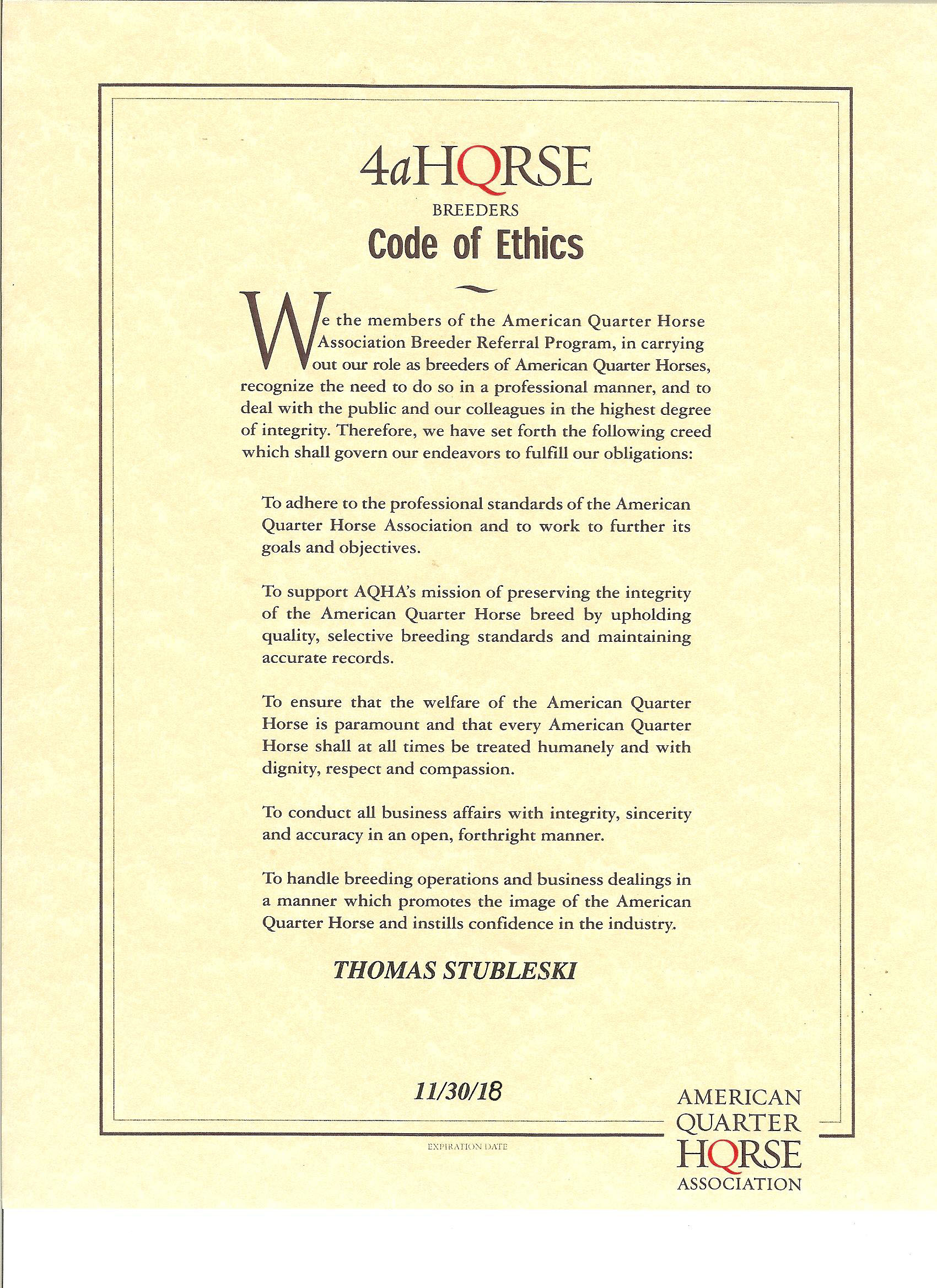 JUANITA STUBLESKI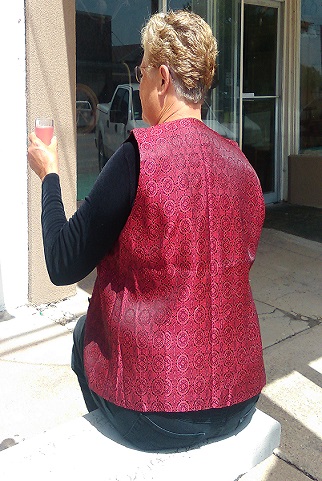 Juanita started riding at the age of 2 (by herself by 4)picture and has been involved with horses ever since.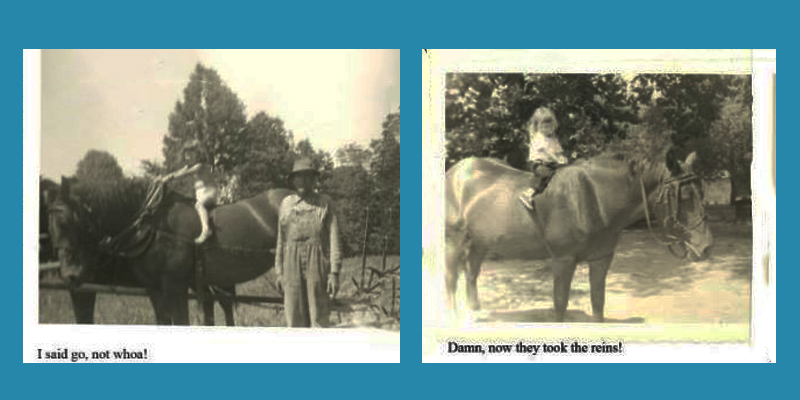 In her youth, Juanita participated in Speed Shows but now focuses on raising the colts, much of Hoka Hey's stock reflects world-class speed horses.  Copper was Juanita's first contest horse and Cinnamon was her first foal (1971). Juanita's Dad is pictured picture stooping with Cinnamon with Copper in the background. 
Juanita maintains all the horse's pedigrees, breeding and health records, as well as, the accounting records for the farm. She worked many years as Controller for B&U Corporation and used the ponies at the Company picnic.  Tom is seen here with Flash and Dustin, giving rides.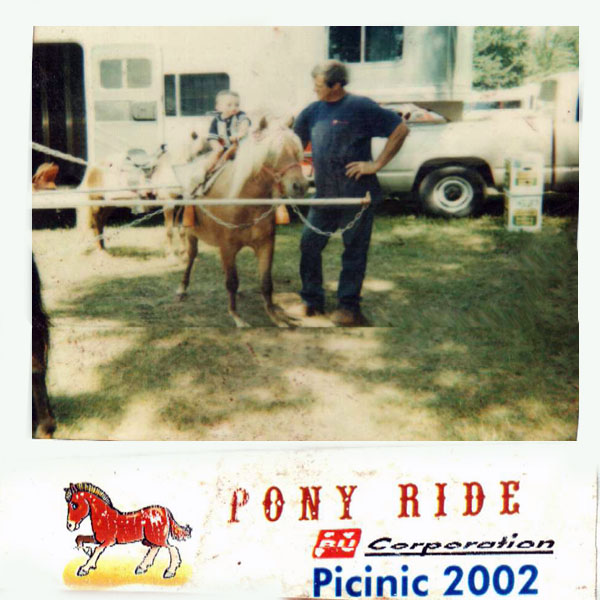 Juanita has also been trained to inseminate the mares that are bred using collected semen that is shipped in from various parts of the country and now ships to all parts of the country. Juanita can also administer vaccines as necessary at the Texas location.

In addition to her farm duties, Juanita served on the MQHA Board of Directors for many years; most of those years as Finance director but also with interest in the various Futurities.