Western 37
Shannon Akerstrom is the breeder of both A Streak of Fame and his sister Fame Fling N Bling. Western 37 has risen to be a top breeder in the country and we are proud to own a harse wearing their brand.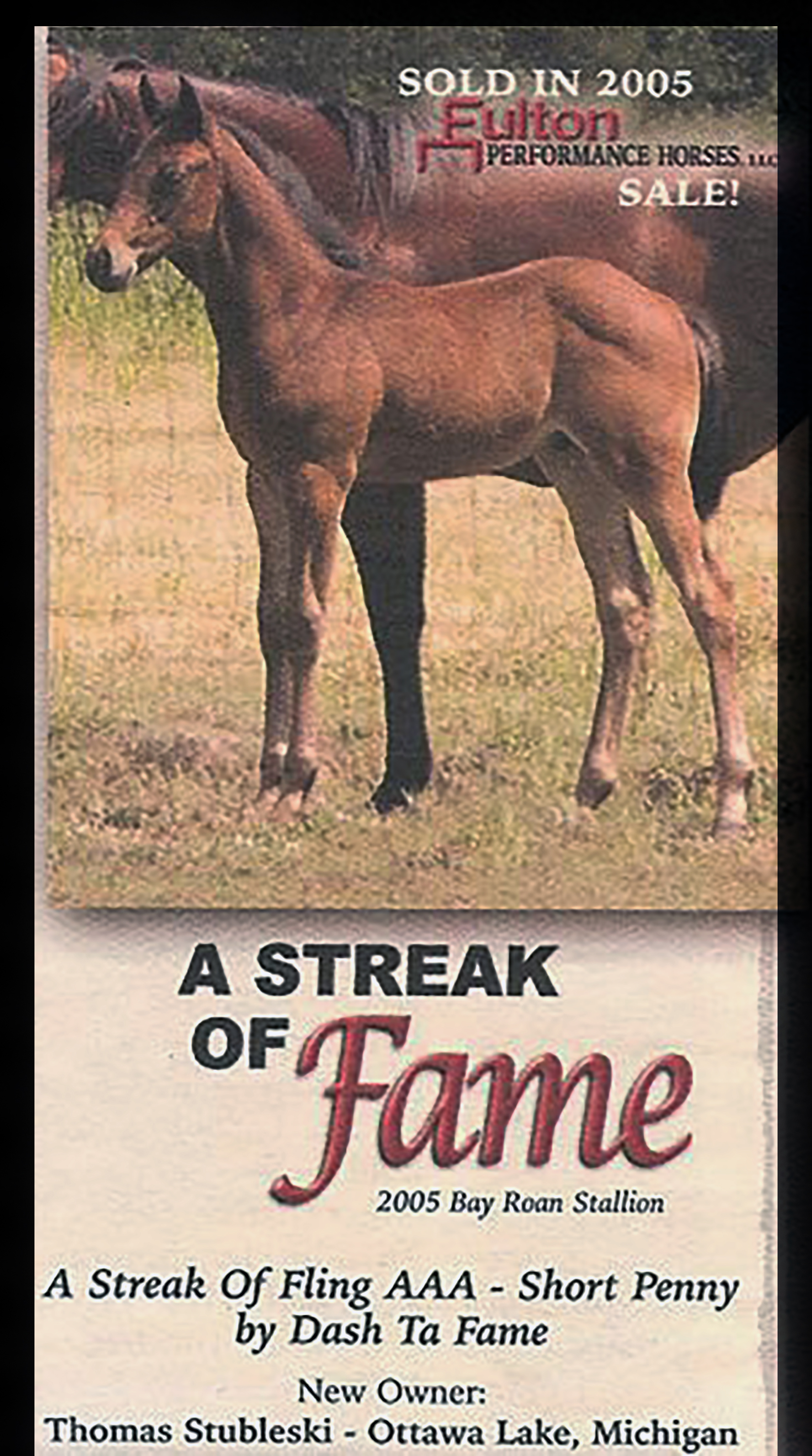 Western 37 partnered with Fulton Ranch in the first Fulton sale in 2005. We were fortunate enough to attend and purchase Streaker, who is out of ASOF's first foal crop. God works in mysterious ways..as this was long before the rest of the country knew who ASOF even was.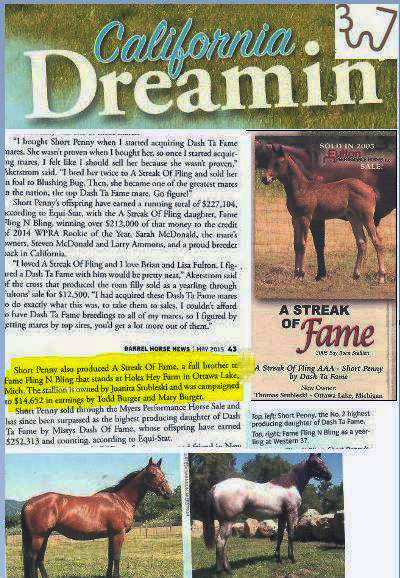 Fame Fling N Bling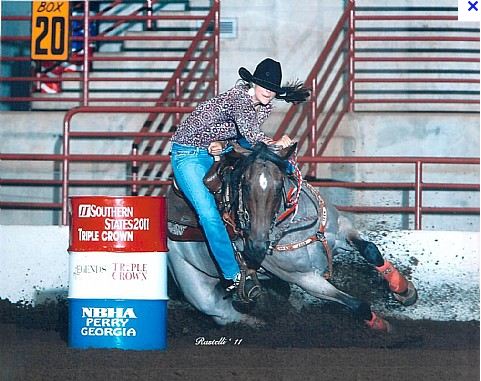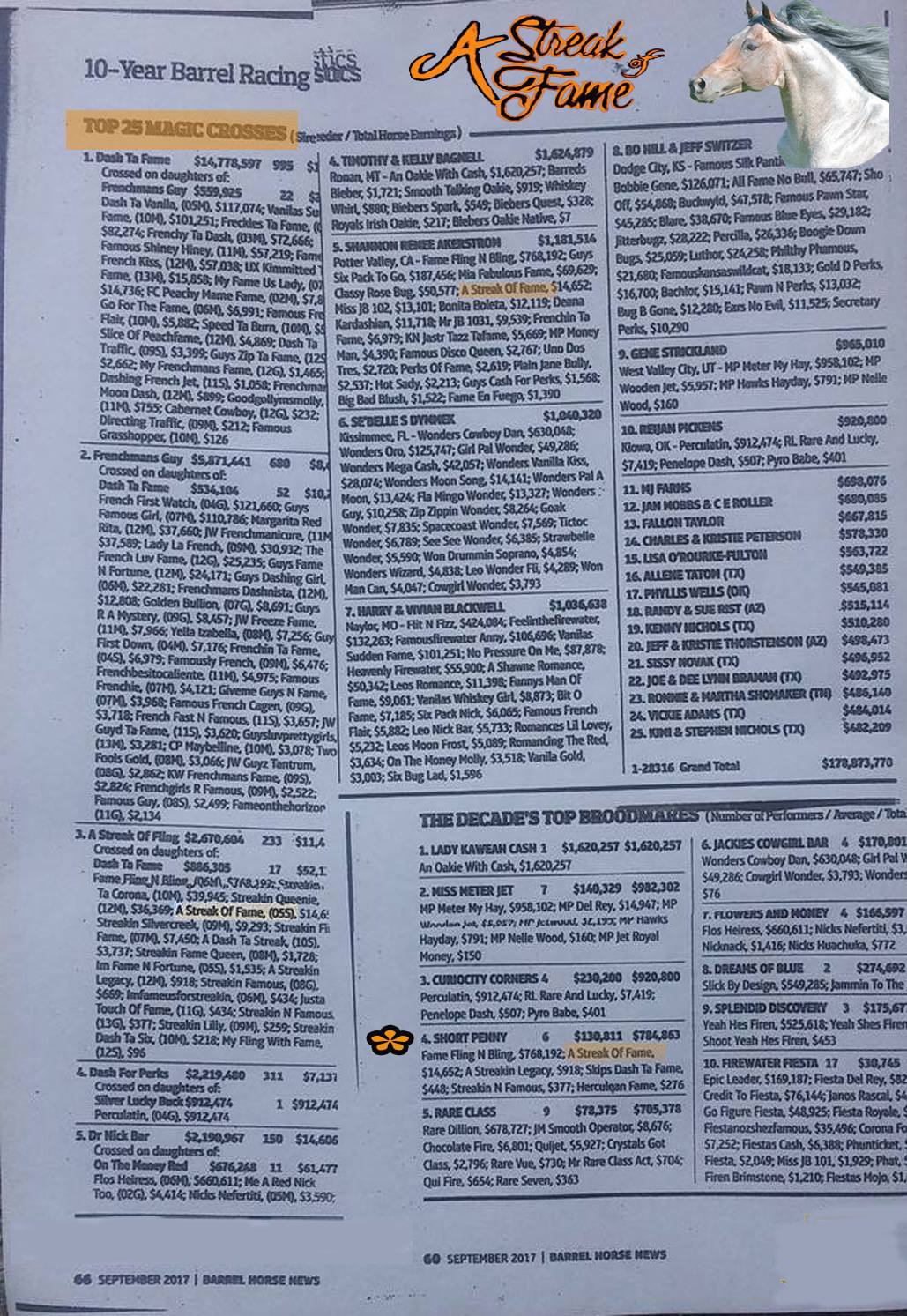 The Barrel Horse News September edition 2017 just arrived with 10 year statistics. So top 25 magic crosses - DTF is first .. ASOF is 3rd with A STREAK OF FAME listed. Top broodmares - A STREAK OF FAME"S dam is number 4....Short Penny and Streaker is listed. Top Breeder's in the nation - Shannon Akerstrom number 5 - A STREAK OF FAME wears her brand and is listed.
Don't wait 10 more years to sign up to breed to A STREAK OF FAME. We could easily charge more for his stud fee now but because we kept his fee reasonable because we were mare owners before we were stallion owners. Don't be saying - Could have, would have, should have.