A Dandy Dolly Jac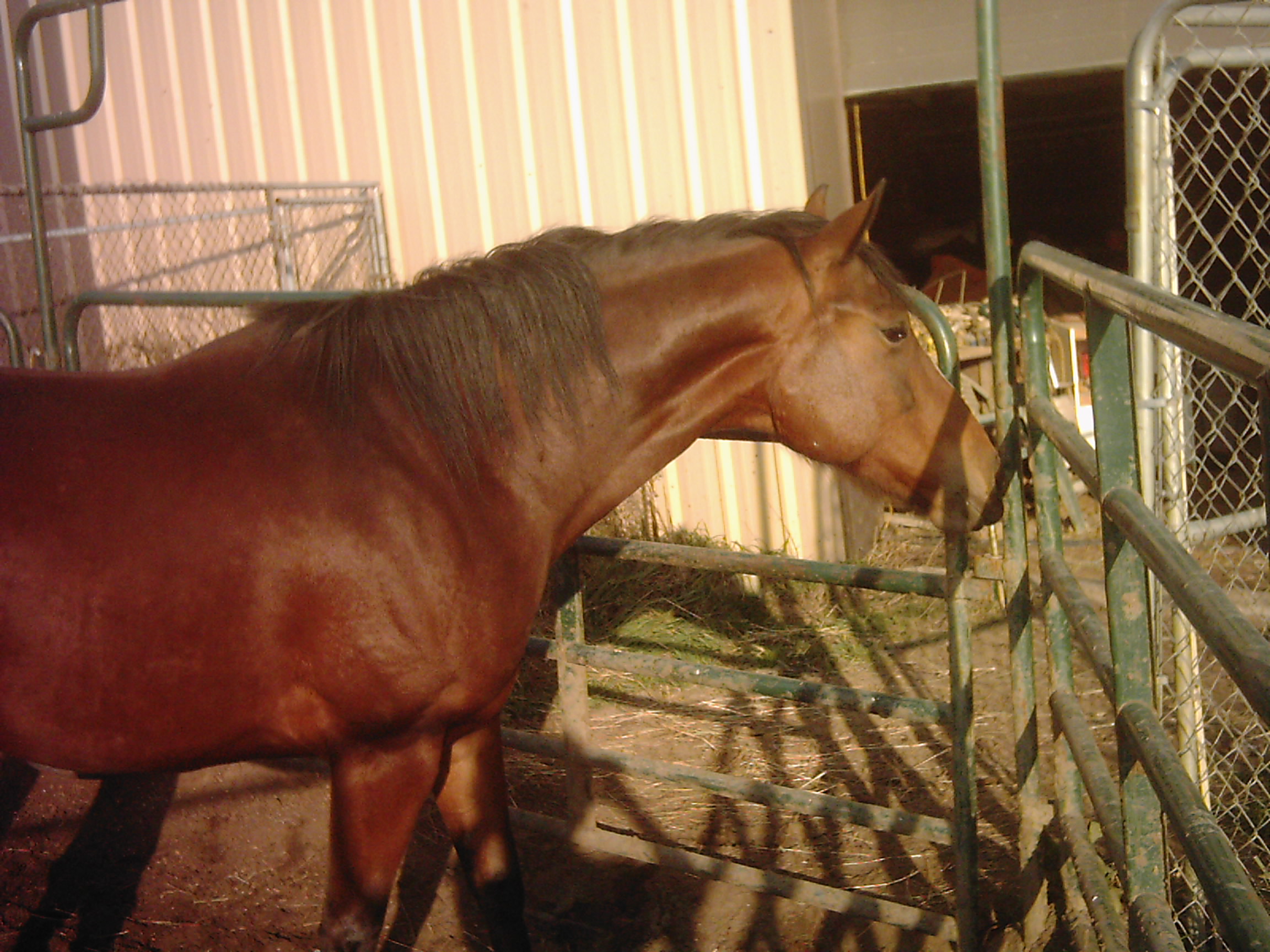 Dolly is a good sized mare - 15.1 to 15.2.H. She is a little more track built than compact bulldog. Her sire is Dolls Union Jac .. see below.. for accomplishments.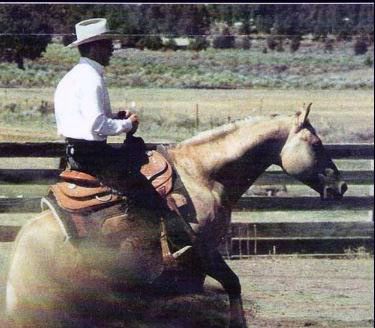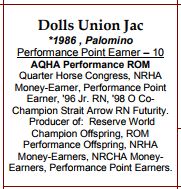 Dolls Union Jac was in the top 50 US reining sires when we bred to him. He is deceased at this writing. His sire was the
Hollywood Jac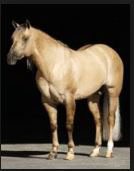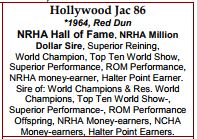 Please note the person riding is not a barrel trainer.