A Streak of Fame Performance
Streaker had a performance career. He was ridden at some major futurities by Todd Burger and then Mary Burger rode him at some major rodeos. He has lifetime earnings of approximately $20,000.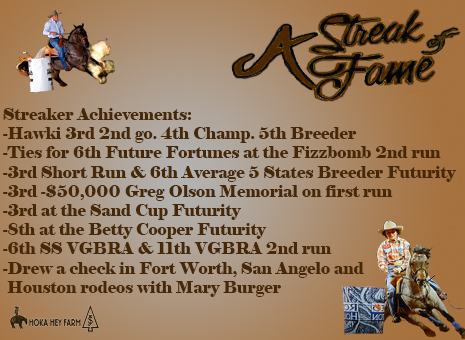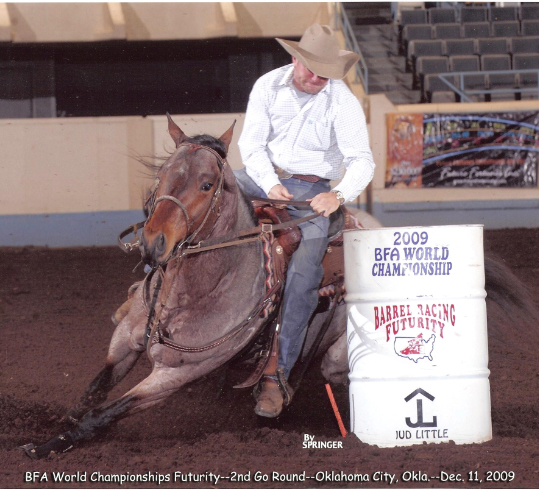 Streaker's first run at the BFA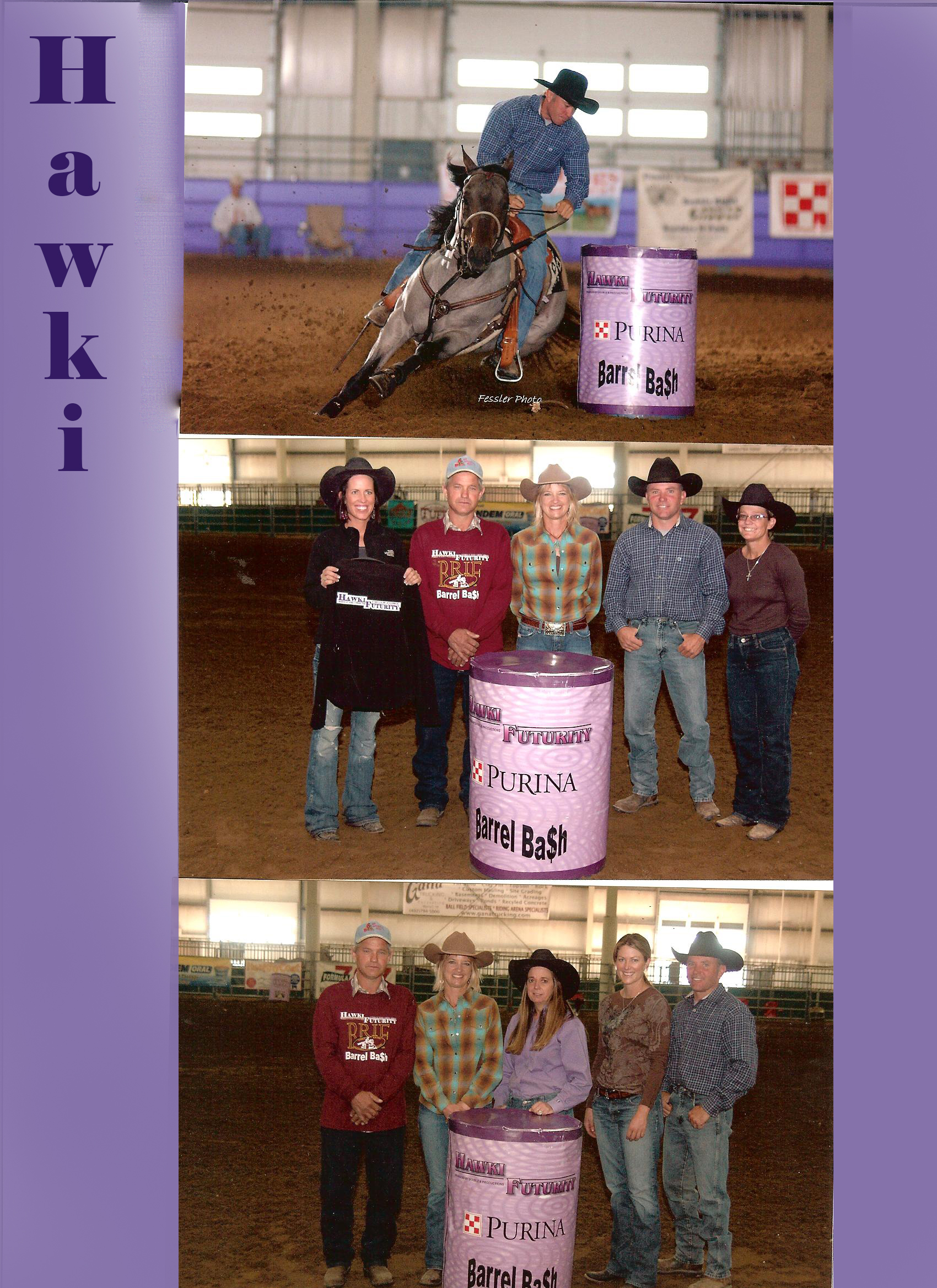 A Streak of Fame and Todd Burger at the Five States Futurity
Mary Burger rode Streaker at several rodeos.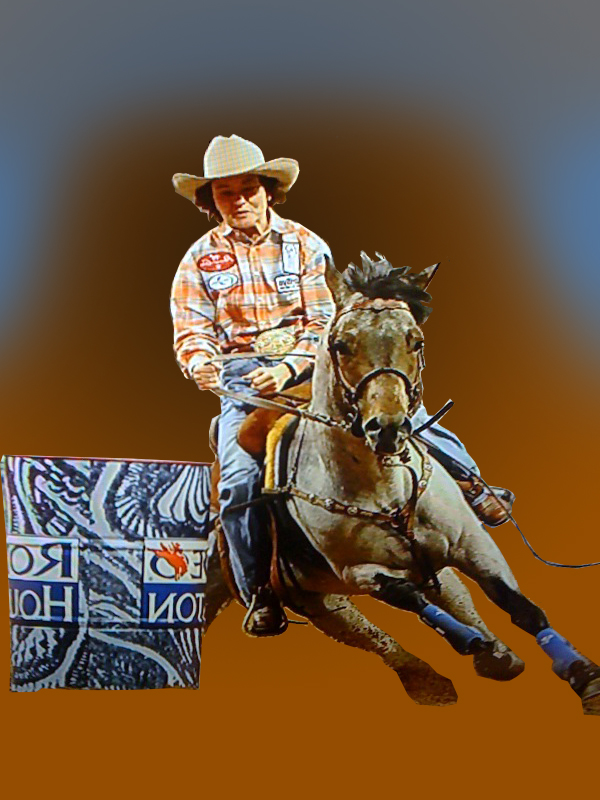 Mary and Streaker in Houston - They drew a check at one of the largest rodeos in the US!

Here they are in San Antonio
Mary's run with Streaker in Fort Worth